One of the many things to love about Queen Latifah is that she's tough. Even stretching back to her rap days she always projected this confident "I'll whoop your ass" attitude. I'd wager to say she'd beat up everybody in the Native Tongue. But is she Equalizer tough? Can she compare to the likes of Edward Woodward and Denzel Washington? We're about to find out.
Variety reports Queen Latifah will star as The Equalizer in a new series coming to CBS. As with previous iterations of the show, Latifah will play a mysterious badass with a penchant for helping people in their time of need. Most people nowadays know it for the two blockbuster films starring Denzel Washington, which seriously upped the violence to a new level. The Woodward version of the 1980s leaned a bit heavier on his covert skills.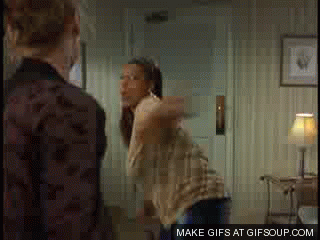 Latifah is joined by Chris Noth, Lorraine Toussaint, Tory Kittles, Liza Lapira and Laya DeLeon Hayes, with Liz Friedlander (Take the Lead) directing the pilot.
This being on CBS, the crime procedural network, I expect it won't be long before this looks like just another CSI and NCIS, knockoff. Are those shows still on? If so, The Equalizer will probably crossover with them at some point.