Melissa McCarthy pulls a Rodney Dangerfield and goes back to school in the perfectly-timed for Mother's Day comedy, Life of the Party. Only in this case she's not going to the head of the class, but finding a comfortable seat squarely in the middle. McCarthy once again teams up with her director/actor husband, Ben Falcone, for what is far and away their most successful film as a pair, although to be fair the bar is so low that any application would have been accepted.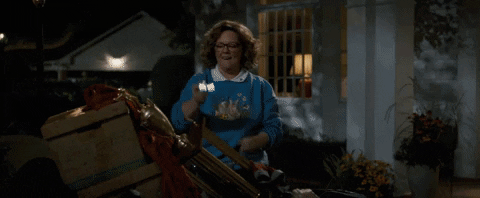 Certainly, Life of the Party is an improvement over Tammy and The Boss, which were embarrassing spectacles that wasted McCarthy's natural comedic gifts. She's at least pretty funny here, especially at physical humor, but the story fails to create much of a connection and it feels like a series of skits rather than a cohesive story. McCarthy, whose idea of homespun humor always involves really big hair, plays Deanna, a loyal wife and mother who finds herself newly-single when her sleazeball husband (Matt Walsh, a McCarthy mainstay) asks for a divorce literally moments after dropping their daughter Maddy (Molly Gordon) off at college.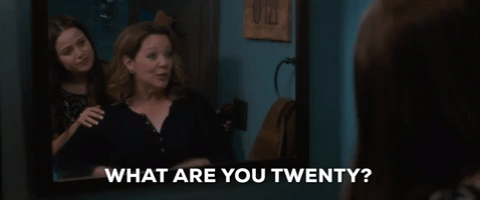 Deanna is struck by an epiphany, after a certain amount of time to curse her husband and his snotty new gal (Julie Bowen). She had quit college with one year to go so that he could pursue his career and she could have a child. So why not take this opportunity to finish what she started by enrolling in the same school as her daughter? Hijinks ensues.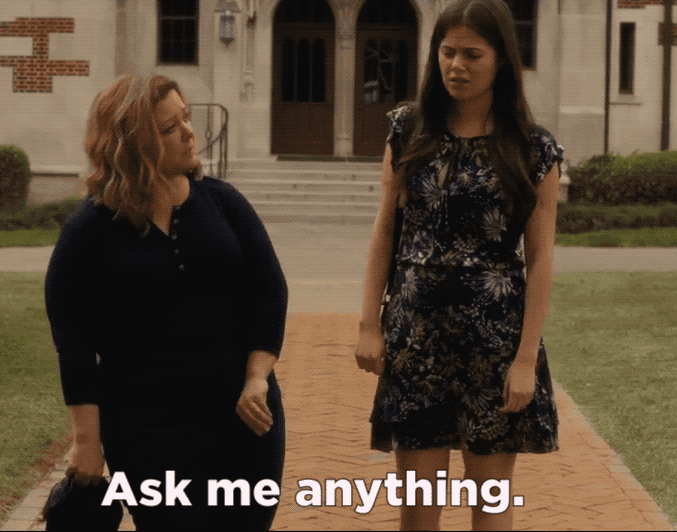 Life of the Party has its heart in the right place, and briefly preaches the value of female independence. But it's much stronger when showing how a sisterly bond empowers Deanna to be her best. While there is the expected awkwardness when Deanna starts hanging out in the same sorority as her daughter, and making the same friends (played by Adria Arjona, Jessie Ennis, and the brilliant Gillian Jacobs), she never changes from the uncool matriarch she was in the beginning. And that's despite receiving a makeover (Is there a makeover in every McCarthy film, too??) so she can party with the gals and hook up with Jack (Luke Benward), a student Deanna embarrassingly admits is "less than half her age." Despite that, she finds confidence in the ladies around her, and regains her passion for archaeology and bad archaeologist puns.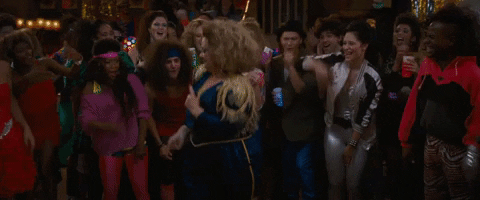 Laughs are sporadic at best, though. McCarthy is at her best alongside Bridesmaids alum Maya Rudolph, who plays her unhappily married and sex-crazed best friend. A highlight finds them trying to combine drinking with a game of racquetball and it ends disastrously as expected. Jacobs scores the film's biggest laughs as a sorority sister who is famous for being in a coma, and she isn't afraid to use that fame to scare off would-be suitors. Individual scenes work, like McCarthy getting her groove on to the sounds of Sugarhill Gang's "Apache", but they don't make for a cohesive story. The lack of a compelling foil for Deanna is another problem; there simply isn't much conflict and the story is little more than a series of party sketches.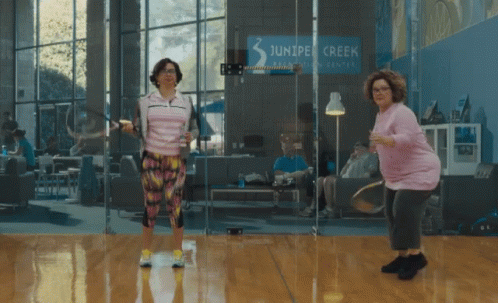 McCarthy and Falcone have yet to find their groove as creative partners, and maybe one day they will. Life of the Party is a small step in the right direction, but it still doesn't manage a passing grade.
Rating: 2.5 out of 5