*NOTE: This is a reprint of my review from the Middleburg Film Festival.*
You can count on multiple portrayals of British Prime Minister Winston Churchill every year, but the need for it may have come to an emphatic end. Gary Oldman utterly captivates as Churchill in Joe Wright's Darkest Hour, a film that head and shoulders more exciting than the stodgy, mannered biopic it could have been. More of a thriller than your standard biography, it's sure to thrust Oldman into the thick of the Best Actor race.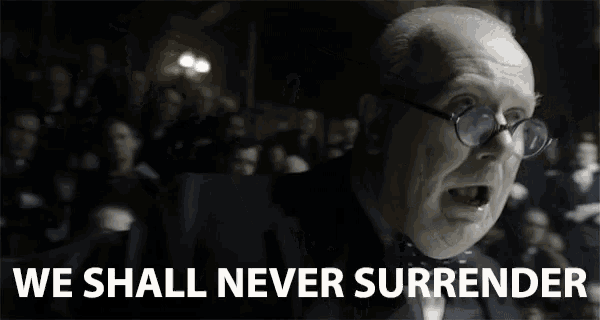 Just as impressive is Wright's ticking clock approach to invigorating Anthony McCarten's screenplay. It was 1940 and Hitler was making gains in a hostile sweep into Europe; there wasn't time to sit around and dawdle over a solution. The days were ticking down before Nazis would be literally on Britain's doorstep. But so many movies about this period don't capture the hair-trigger tension in every crucial conversation, every momentous decision. Darkest Hour keeps you on the edge of your seat.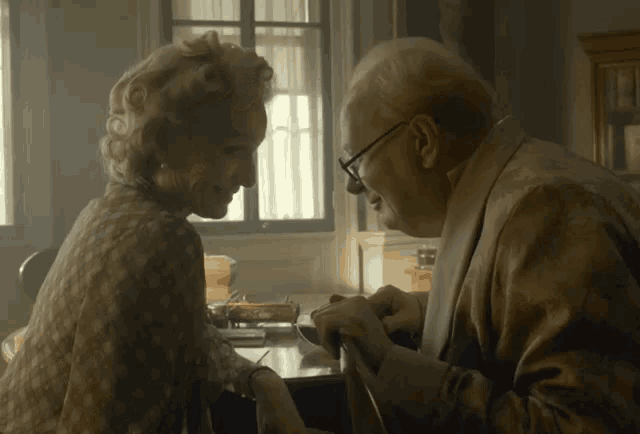 It's a film that sets out to be entertaining more than a point-by-point recitation of historical facts. To that end, we could probably throw some of the finer details into the realm of fiction. As long as the broad strokes make sense, and the depiction of Churchill suitably inspiring. Always the firebrand, Churchill had spent an entire career in service to the Conservative Party before his shot to become Prime Minister arrived. Neville Chamberlain's (Ronald Pickup) policy of peace through appeasement would force him to resign, with Churchill installed as his replacement. He was hardly the first choice, that would belong to Viscount Halifax (Stephen Dillane) who refused for political reasons, and it was clear his own Party would see to undermining him every step of the way.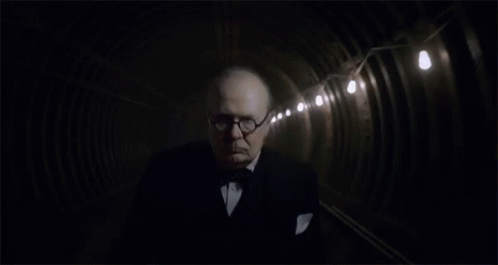 Forming a loose-knit trilogy with Christopher Nolan's Dunkirk and Lone Scherfig's Their Finest, the film presents a high-level view of the evacuation of Dunkirk. We don't see much of the action on the ground, or the attempts to raise morale among the troops and the public. Instead it's the decision making process, and Churchill's ballsy but brilliant idea to recruit civilian ships to aid in the rescue. It was a move that galvanized public support to the war effort, and to Churchill personally.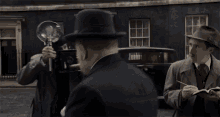 While the amount of makeup packed on Oldman's face rivals Woody Harrelson's LBJ, no amount of it ever makes him look like the fiery PM. What makes Oldman's performance stand out is that he creates his own version of Churchill, a man whose powerful frame and charisma hid a struggle with self-doubt. Fortunately he had help from the women in his life, such as his loyal, confident wife (Kristin Scott Thomas), and personal secretary Elizabeth Layton (Lily James). It was the latter who kept Churchill in touch with the common man's perspective on the war, while also preventing him from embarrassing himself too much. In one of the film's funnier moments she informs him that the two-finger "V for victory" gesture he's been holding up the wrong way actually means "up your bum". Whether that actually happened I have no idea, but it's still a great scene that demonstrates how Churchill's flaws could be seen as endearing.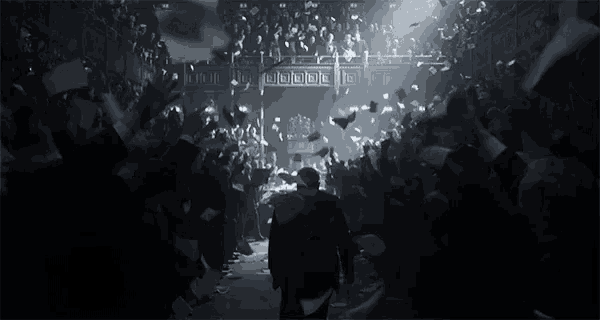 This is a comeback vehicle for Wright, who floundered badly with Pan a couple of years ago. Visually, he literally rips through the critical month of May 1940 to convey the urgency of events, and only occasionally does the film bog down into excessive conversation. But even when it does, Oldman is there to power through with a big, bold performance that will define how Churchill is portrayed on the big screen.