In the opening moments of Bryan Singer's (and pinch hitter Dexter Fletcher's) Queen biopic Bohemian Rhapsody, a springing, energetic Freddie Mercury (Rami Malek, overcoming bad dental prosthetics) literally bounds onto the stage, ready to perform to a crowd of millions at Live Aid. It's only a tease of the epic show that bookends the film, but it's also a promise that fans of the band will be energized by all of their favorite Queen hits, quite like how fans of ABBA can get ready to sing-a-long at Mamma Mia! And while the film is definitely entertaining because of extensive use of the group's greatest hits and Ramek's lively performance, the rest is as substantive as one of the band's concert anthems.
Maybe that was inevitable. From the get go this film had issues, stretching back to when Sacha Baron Cohen wanted to play Mercury but ran into creative differences with the band, who are producers on this authorized biopic. He wanted a film that wouldn't pull any punches and that simply wouldn't do, so what we have is a fairly basic rock 'n roll drama about Queen's rise from obscurity to one of the most memorable groups of all-time. To be fair, Mercury's homosexuality and eventual battle with AIDS aren't completely scrubbed from existence, both are important if momentary concerns in the whopping 134 minute runtime. Sexuality was so much a part of who Mercury was, as were his many demons, that to show them so little attention is to do a disservice.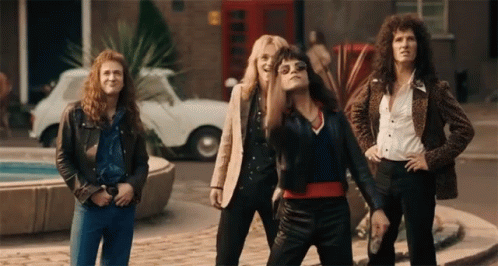 But if all you want is a standard sex, drugs, and rock 'n roll film, and a perfect excuse to crank up the ol' Queen playlist, then Bohemian Rhapsody does the trick. Beginning in 1970 where the Tanzania-born Mercury is a baggage handler at Heathrow, the film quickly moves to his timely first encounter with guitarist Brian May (Gwilym Lee) and drummer Roger Taylor (Ben Hardy), eventually going on to form the legendary rock band with bassist John Deacon (Joseph Mazzello). Mercury goes from an awkward kid with a severe overbite to a flamboyant stage god whose style and incredible range draws attention from EMI records and manager John Reid (Aiden Gillen).
The script by Anthony McCarten (The Theory of Everything, Darkest Hour) races through the origins of many of Queen's most recognizable tracks. Basically if there's a mood McCarten needs to set there's a Queen song for it. Sometimes this is painfully heavy-handed, like anytime we hear "Somebody to Love" when it comes time to explore Mercury's sexuality. Other times its brilliant, like in the casting of Mike Myers as an EMI exec who has beef with the 6-minute long "Bohemian Rhapsody", ironic because of its memorable use in Wayne's World. Even at its most rousing bits, there's very little straying from the biopic formula, which I think at this point we can say is becoming a McCarten trend.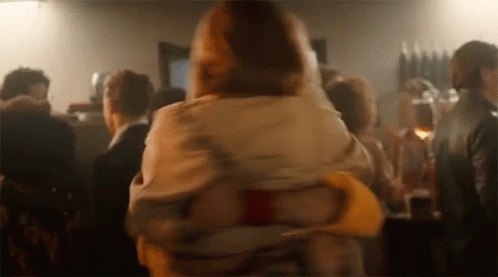 When not gallivanting on stage or recording in the studio, Mercury's personal life has him juggling expectations of conservative family while engaging in the flamboyant public persona people expect. He also meets, falls for, and marries his longtime friend Mary Austin (Sing Street's Lucy Boynton), while at the same time indulging in his pursuits of men. Well, there's the suggestion of Mercury's homosexual pursuits, and a healthy dose of gay villainy from band assistant Paul Prenter (Allen Leech), but it's usually followed by a quick dash to less controversial areas.
While the run-up to the thrilling Live Aid sequence is contrived, with every subplot wrapped up quickly and in as unsatisfying a way as possible, the concert itself is an absolute stunner. Malek fully captures Mercury's wiry energy and physicality in a jaw-dropping 11-minute scene that is worth the price of a ticket all by itself. It's worth two tickets, maybe three. And while you're rockin' out it's easy to forget that so much else about Bohemian Rhapsody is merely average, something Queen's trailblazing frontman would surely consider an insult.