While we may recognize Paul Feig for his many successful comedies, he's always been keen on using the genre to explore the relationships between women. That predilection hasn't changed but he's doing it in a slightly different way with A Simple Favor, a slick romantic caper that's both chic and campy, a thrill and a laugh riot thanks to brilliant opposing performances by Anna Kendrick and Blake Lively.
Based on the Darcey Bell book but clearly drawing some inspiration from the New Wave works of French directors such as Francois Ozon and Yves Caumon, A Simple Favor is more delightful than Gone Girl and just as twisted. Anna Kendrick, always at her best when playing dorky and over-eager, is perfectly cast as Stephanie, an energetic single mom with a food vlog and a serious need for some friends. She thinks she's found one in glamorous and high-powered PR rep Emily, played by a strident and ferocious Blake Lively. The two seemingly have nothing in common other than their sons and the suburban Connecticut elementary school they share. Emily certainly doesn't act like the mothering type; she cusses like a sailor, openly dismisses the idea of a play date between their sons ("Mommy already has a play date with a symphony of antidepressants"), and has nothing good to say about her husband, Sean (Crazy Rich Asians' Henry Golding), a writer who never got over his one hit book.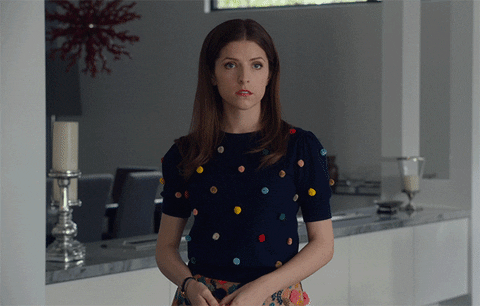 Emily should eat poor Stephanie alive; that's certainly what the other neighborhood mommies think will happen, but she actually teaches her a thing or two about being confident and to stop apologizing for everything. Before long they're sharing secrets over martinis, the good kind, the French way. When Emily asks for a "simple favor" picking up her son from school, she never returns to pick him up. Days pass, the cops are called in to investigate, and it's unclear if something horrible has happened or if she has simply run away from her life.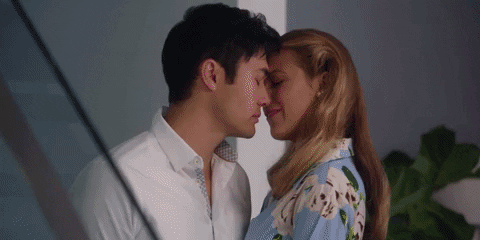 A "darker side" is teased for every character, but it's most fun to watch emerge in Stephanie, who begins using Emily's disappearance as a hook for her show. Tune in for the homemade brownies, stay for the murder mystery! Kendrick is wonderful playing amateur detective, digging into Emily's past while also taking on some of her nastier traits. She can make any interaction awkward, and make the smallest embarrassment seem like a national crisis. Lively lives up to her name with the most deliciously fun role she's had. It's always worked in her favor that she's so often cast as the enigmatic beauty, but here she's outwardly forceful, venomous, manipulative, and a joy to watch. When Emily is gone for long stretches it definitely hurts the film a little bit, the weird dynamic between her and Stephanie one of its strongest points. The final act is utterly and intentionally ridiculous. There are so many twists and double-crosses you never know who is zoomin' who, but screenwriter Jessica Sharzer plays the ultimate reveal just right. The silliness is all part of A Simple Favor's simple pleasure, served best in a chilled martini glass.