NOTE: This is a reprint of my review from the Sundance Film Festival. 
Imagine the Salem Witch Trials in the age of social media. How much worse would it have been? How many would have been burned in the accusatory fires? That's the basic idea behind Sam Levinson's awesome, bold, confrontational, and timely Assassination Nation, a Midnight film that took me by surprise yesterday at Sundance. Timely in that it arrives in the midst of a crucial turning point in our history as women are taking charge in new and powerful ways, with the film taking deadly aim at sexist, violently abusive men. Trigger warnings are so constant the movie actually opens preparing audiences for sexism, racism, fragile male egos, the male gaze, and more that are likely to set some people off.  Good. Let them be triggered. As the gore mounted and crowd-pleasing vengeance was unleashed to the amusement of the crowd, I kept thinking this is "the #metoo movement meets The Purge", and I'm loving every second of it.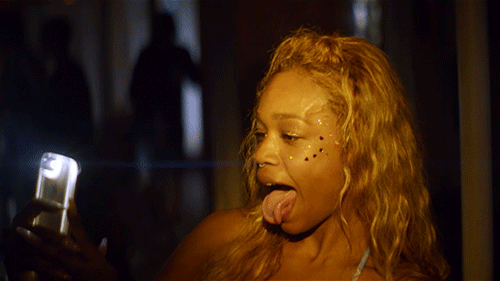 Assassination Nation is at first a cautionary tale about our lack of privacy in the technological age, and how that dangerously dovetails with the court of public opinion. In the town of Salem, Massachusetts, a hacker's leak of everyone's most private information has sparked a modern day witch hunt. At the center of it are the town's quartet of social media-obsessed  mean girls: Lily (Odessa Young), who is cheating on her longtime boyfriend (Bill Skarsgard, still kinda creepy without Pennywise makeup) with her married neighbor (Joel McHale); Bex (Hari Nef), who has just hooked up with the school's star athlete although he's too embarrassed to be with her publicly; plus their other two friends Sarah (Suki Waterhouse) and Em (Abra). Together this Bling Ring-esque group run the school. All the boys want them, and at parties the girls flaunt what they have with an increasing level of debauchery. Levinson captures the action in split screen, almost as if we're watching their sexual escapades through a series of chat windows. Everything is a performance, and privacy is an antiquated notion reserved for old folks. The young know better.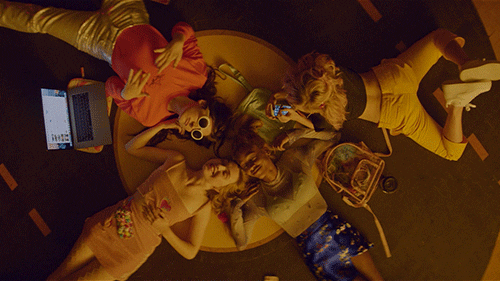 The town explodes into a judgmental rage when the mayor's account is hacked and it's discovered that he hires male escourts, which goes against his conservative platform. While he's justifiably drummed out of office, the truth is definitely murky for the school principal (Fear the Walking Dead's Colman Domingo), who has photos leaked of his baby daughter nude in the bathtub. The innocent images nonetheless get him labeled a pedophile. When the hacker finally just uploads half of the town's naughty business, everyone goes full-on Purge rage. I'm talking masks, weapons, brutal and vicious beatdowns in the streets. Lily's transgressions are exposed, and the town assumes she is the hacker. And of course that means the "slut" must die, as all of the town's men rally their forces to kill her.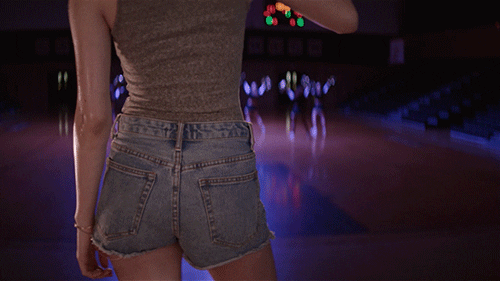 Levinson has set his sights on a lot of targets here, some intended and some not.  The women (all just hitting the age of 18) are definitely provocateurs, inviting by action and dress the attention they would soon come to regret. They aren't innocents in this, and Levinson does seem to be playing both sides of the issue. Most of his rightful scorn is reserved for the town's pathetic adult males, who simultaneously lust for the same females they claim are shameless whores.  And they don't hold back on their sexual aggression towards females, with some scenes so tough to watch it had the women in the audience around me clenching their eyes shut tight.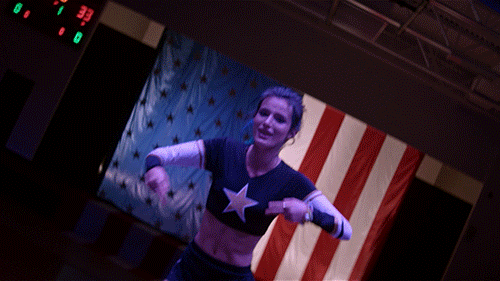 If Levinson's attentions are a little unfocused (There's a whole sequence with Bella Thorne as a clueless millennial that isn't needed) his grasp of genre is unquestioned. Asside from the aforementioned comparisons to The Purge, there's a brilliant 10+ minute tracking shot where a multi-level home is invaded by angry townspeople. Not only is it thrilling and more than a little bit scary, but technically Levinson and cinematographer Marcell Rev up the ante and set up the horrow show that is to follow. The final act, which finds the ladies in I Spit On Your Grave payback mode, is sure to be a crowd-pleaser whatever your gender. While I could argue Levinson loses sight of his target even here (the gals are hardly heroes in this, but are portrayed as such), it's also an undeniable pleasure to see the town's worst get their comeuppance.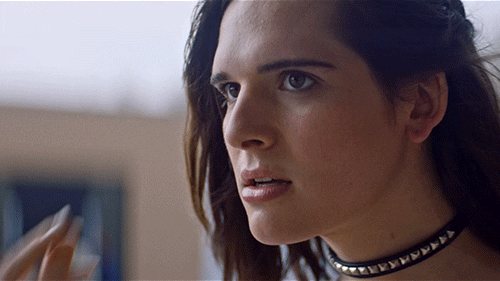 Smart, provocative, and timely,
Assassination Nation 
has the potential to cause shockwaves, while also just being a blast to watch.
Rating: 4 out of 5